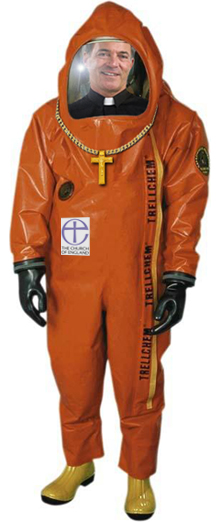 I wonder if they will be discussing this at the Diocese of Sydney's synod this week.
"
The Church of England has announced that following its introduction of special swine flu prayers, new clergy vestments are now available in case of a further outbreak of the deadly virus.
"
Read the article at Ship of Fools
.